Our Partner in Genuine Service
Farmer Made - Designing Better Cattle Yards:
All our employees are farmers themselves so you can be certain that our corrals are designed with farmers and cattle equally in mind. 
Your cattle corrals are designed to make your cattle work quicker, easier, more effectively and safer. By taking advantage of the natural behavior of livestock, we design yards that work in your favour by avoiding dead-ends and make use of natural circling behaviors that we have spent time researching in order to give you the best product available on the market. 
Our process begins and ends with quality.
We ensure our designs are perfect down to the last inch of fabrication.
Our 2 top priorities are safety and quality.
Our first port of call is piecing together what you really need. A well thought out design reflects happy stress free cattle that can be worked on most occasions by 1 person safely. 
Corral designs focused on operator and stock safety, minimize losses and carcass downgrades due to bruising, hide abrasions and the rising pH levels in meat. The best prices come from the best meat.
Features like our Double Hinged Gate, Round Panel post not square, slam gates from two directions and our extremely successful G-force just to mention a few. 
A well designed and constructed cattle corral is surely one of the most important on farm investments.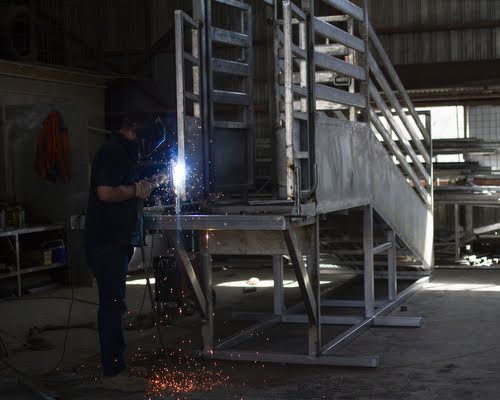 Now that your design has been approved and confirmed the production phase begins. 
We use only the best quality materials including:
Bisalloy hard steel
Hot dip galvanising 
Pre galvanised inside and outside material 
Stainless steel springs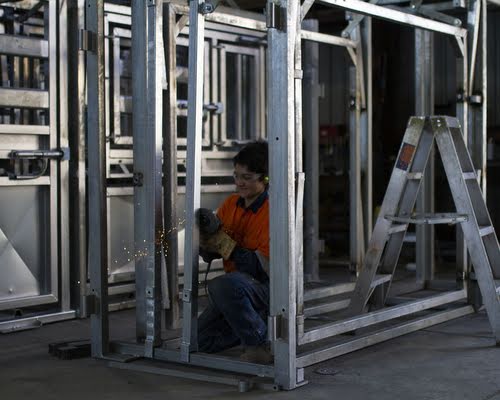 Delivery and Construction phase
Using our modern of trucks fully equipped for delivery and construction of your corrals, we can deliver directly from our factories to your farm.
With the use of all terrain forklifts for product handling on site, we ensure the safety and ease during the corral construction. 
Our experienced corral builders have the valuable knowledge and experience required to work safely and offer advise on how to best set up corrals. 
All corrals can be customized on site to meet specific customer needs.